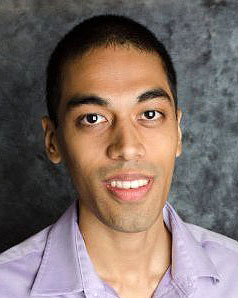 Nano-MSE student from August 2014 – August 2016
What was your most recently earned academic degree before you entered the Nano program and in what field?
Bachelor of Applied Science in Nanotechnology Engineering
At what institution did you earn your most recently earned academic degree before you entered the Nano program and where is this institution?
University of Waterloo, Waterloo, ON, Canada
What are you doing now?
I am a technology analyst at Goldman Sachs in New York, NY.
How did the Nano-MSE program help you advance your professional or academic goals?
The NanoMSE program is a multidisciplinary program that allows one to gain an analytical mindset. Students can choose technical and business courses from 4 categories and have exposure to a wide variety of knowledge areas. In addition, they have access to professional development and academic seminars hosted by Penn professors and researchers.
What do/did you enjoy most about the Nano-MSE program and/or being at University of Pennsylvania?
I took advantage of as many professional development opportunities and cross disciplinary programs as I could. For example, I worked in intellectual property research at the Penn Center for Innovation part-time during my final year, participated in the Healthcare Innovation Challenge 2016, designed a business plan to commercialize a retinal prosthetic device as part of an engineering entrepreneurship course, TAed a class on commercializing technology, acted as a technical advisor to a law student as part of the Engineering/Law Commercialization Practicum, and secured an internship at JP Morgan from on-campus recruiting.
Do you have advice for people considering the Nano-MSE program at Penn?
As a small, collaborative program, students can get to know all of their peers quite well, especially since everyone takes the two core classes together. Penn is a world-class institution and students have access to many opportunities both inside and outside of the engineering school.